ECID in Zimbabwe is working with marginalised communities to realise their rights and improve access to services.
Where we work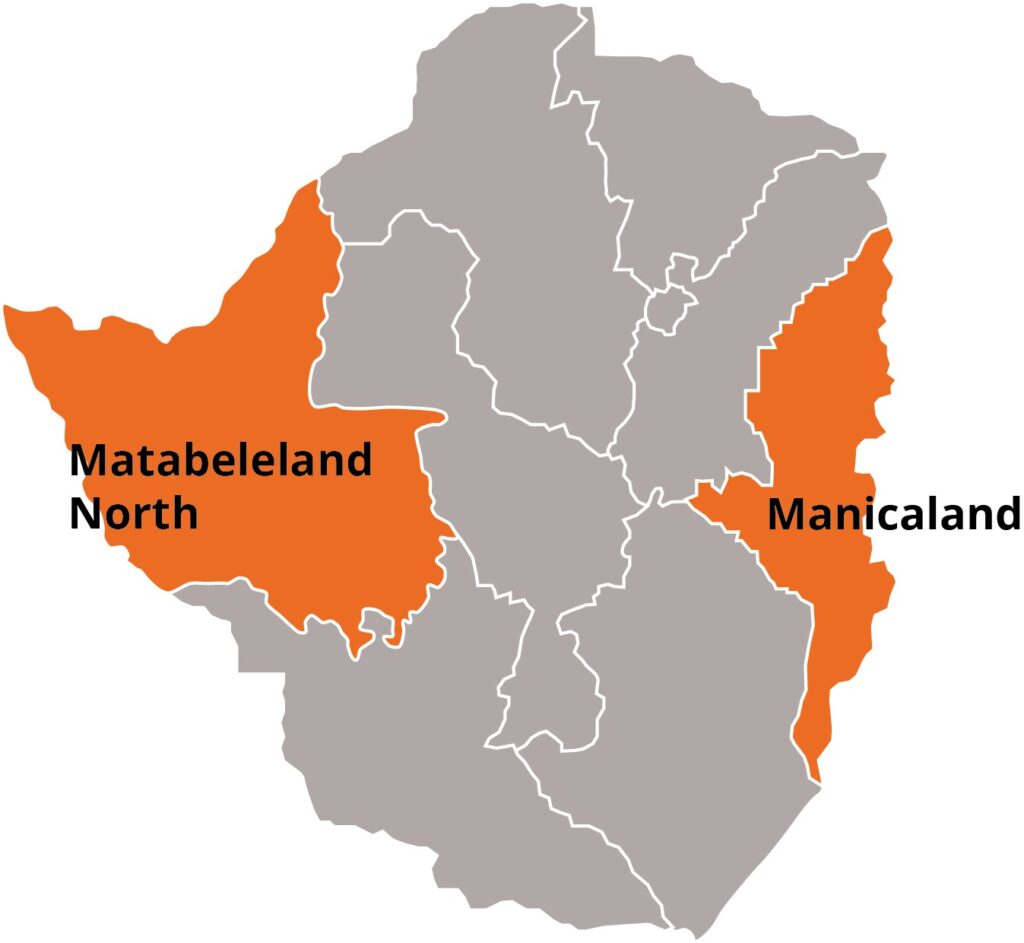 Zimbabwe has endemic problems of marginalisation leading to violations of human rights, exclusion, and limited participation in social, economic and political activities. The most common factors of marginalisation include sex, sex orientation, economic status, occupation, disability, age, health status, geographical location, religious and political affiliation.
Voices of women, girls and people with disabilities are seldom heard due to lack of participation in key decision making spaces, data analysis and presentation, deep rooted prejudice and discrimination.
ECID in Zimbabwe
Women, girls and people with a disability are disproportionately affected in Zimbabwe due to their low social and economic status. We are working to support better collaboration among civil society to effect inclusion and empowerment of these groups in Manicaland and Matebeleland North Provinces of Zimbabwe.
The services which the groups have identified for the programme to prioritise are health, education, social welfare, social protection, economic policies and public finance accountability.
Our approach
We are supporting civil society organisations and marginalised groups to collect and use data about their experiences of accessing services. This can be used as evidence for engaging with government and decision makers about service provision.
The marginalised groups are also being empowered with the skills and knowledge to participate in policy and decision-making processes in order to effectively address their critical needs.
Partners
To develop and deliver project activities we partner with local organisations.
Latest
The latest news, views and insights from the ECID programme in Zimbabwe
Research
Find out about the research being conducted in Zimbabwe for the ECID programme.