Child-marriage in Zimbabwe: a crisis within a pandemic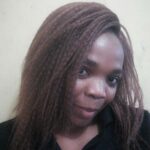 Michito Mudimba
Zimbabwe
Michito works for the Our True Voice project as a community engagement officer to support reporters in Zimbabwe. She also writes articles drawing on the issues reporters share.
In the midst of the COVID-19 pandemic, child marriage is a silent crisis raging on in Zimbabwe. Angela Saurombe (not her real name),16, is now a part of the tragic national statistics as one of hundreds of young Zimbabwean girls who will not return to school to write this year's university entrance examinations.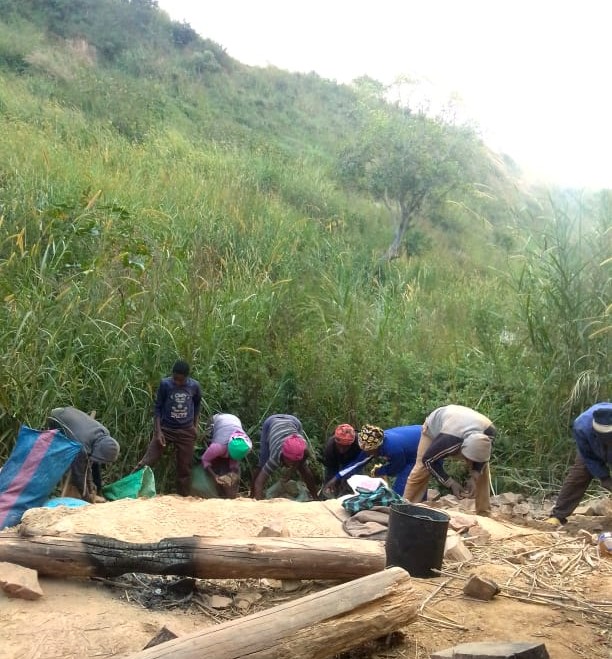 Angela hails from Ward 26 in Manicaland Province's Mutasa District, Zimbabwe. Her story, shared by our community reporter Linda Supiya, shines light on the worrying trend that robs many young Zimbabwean girls of their futures. At the start of this year's long awaited academic calendar, hundreds of girls could not return to school because either they had been sold off into early marriage, or are working in gold mines as sex workers and drug peddlers.
Men and women seen here working in a gold mine in Zimbabwe. It is common for people continue this back breaking work into the middle of the night.
A sad situation
Child marriage is not only a Zimbabwean problem. It is a global issue that cuts across nations of the world. According to the UN's children's agency, UNICEF, every year 12 million girls are married before they turn 18 years old. There are 650 million girls and women alive today who were married before they were 18, the organization says.
It is in this regard that the UN's Sustainable Development Goal (SDG 5.3) aims at ending child marriage by 2030. But before then, the abuse will continue and many lives will be lost, and futures robbed. So, what then is contributing to this ugly situation in Zimbabwe?
Poverty, culture and tradition are key players. The patriarchal nature of the Zimbabwean society is also at the centre of this crisis. As families grapple with the stinging effects of COVID-19, girls like Angela have become tickets to the next meal for many impoverished families. Girls are married off or drawn into prostitution to earn a living for themselves and their siblings.
In Angela's district, gold mining is a major economic activity that attracts many young girls. There has been an influx of small scale miners in the district. This gold-rush has hyped up the district with everyone trying to cash in. Artisanal miners are considered as demigods. Villagers set up makeshift kitchens to cook and sell food to the miners. The earnings are used to feed the villagers and to send children to school.
It doesn't rain but pours for Angela
Angela was only four years when her parents were tragically killed in a fatal car accident on their way from Mozambique, where they had gone for Easter holidays. She has no memory of them, knowing them only through a portrait hanging in her uncle's little sitting room. Angela's uncle, her guardian since her parent's death, is neither a miner nor an owner of a makeshift kitchen. He is a man addicted to illicit beer and anything that gives him a high.
Robbed of her innocence and a better future, Angela was forced to marry a gold miner and is now a drug addict, over worked gold smuggler and a sex worker. Gold mines have always been described as a dirty and vulgar space to expose children to. Gold dealers introduce girls and their "young wives" to drugs and overwork them through the night. In daytime, the girls work as transporters of the unprocessed and often illegal stones to the cities. This strategy works well for the smugglers because police don't suspect the young girls of illicit activities. Unfortunately, addiction to drugs lures the girls back to their husbands.
Angela's sad experience reinforces a well familiar, but often ignored fact that child marriages deprive girls of education, exposes them to domestic violence, cruel and inhuman treatment. These often leave the girl child vulnerable to grave risks of contracting HIV and sometimes even death. This has to end!
In 2017, the World Bank noted that child marriage is a harmful practice that disproportionately affects girls, with negative impacts on their health, education, and opportunities in life. It added that child marriage laws are important to provide girls with legal protection and signal commitment to achieving the SDG target of ending child marriage by 2030.
But in Zimbabwe, the laws add little or no value to changing the status quo. Like many other parts of the world, the legal age of consent is 18, but girls continue to be married younger. The scourge continues as young girls are given into marriage with the consent of their parents and guardians and nothing seems to be happening to stop this.
In January 2016, the Constitutional Court of Zimbabwe ruled that "no person, girl or boy should be married before the age of 18." Five years after the ground-breaking ruling, child marriages are still happening. Economic hardships and poverty during the pandemic are fuelling the situation.
An additional instance shared from our reporter Robson Muzamba was that, at the start of the year, a grade 5 pupil, 10 years of age in Binga was married off by her family. This is a child in primary school. How do you wife a child who is still learning the colours of the national flag? The girl's case was reported to the police and she was taken by social welfare department and sent for medical examination. She was then sent back home with groceries. Why grocery? Hunger and poverty.
The silence of communities on these injustices is deafening.
How to make the change happen
Perhaps, consent should be criminalised. Perhaps parents that marry off underage girls should be prosecute and locked up in jail. The rich and corrupt husbands too. The Binga case ended with the little girl going home with groceries. Nothing was done to her parents or the man who had married her. Now is the time for change. The constitution that protects the rights of the girl child is not enough. Protection of these girls starts with all of us at community level. We need to police each other and make sure these vices are stopped. Poverty and economic hardships should not be an excuse anymore for financially and morally bankrupt parents to trade the innocence and happiness of girls for a few ounces of gold.
The Evidence and Collaboration for Inclusive Development (ECID) programme aims to amplify the voices of the most marginalised to influence decision makers on providing accessible services for all.
ECID partner On Our Radar is supporting the collection of community insights through accessible technology for communities to document, gather and share experiences into the challenges and solutions to poverty that are emerging around them.
This article was written in co-production with our community reporters Linda Supiya and Robson Muzamba who were reporting on these issues in their communities.