Community covid concerns: violence, thefts and education uncertainties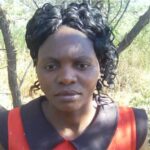 Muya Mudenda
Zimbabwe
Reporting topics:
Education, social protection
The affects of Covid-19 go far beyond health impacts for many communities, with many children uncertain about the future of their education and people experiencing violence and thefts. This report from Muya Mudenda shares experiences of people in her community.
Ward 11 is facing a lot of challenges caused by Covid-19. Now school children are not learning. How are they going to attempt their examination while seated at their homes? Some students get married as they thought that schools closed forever.
Covid-19 has caused a lot of problems in my community. Theft is another problem. People in my community have been attacked with bad habits of stealing. They steal between neighbours within the society. We tried to solve the problem by choosing strong men to patrol during the night, but it failed because there was no money to pay for them. This affects my community and it destroys the relationship within neighbourhoods.