COVID-19 pandemic stifles the fight against early child marriage in Nigeria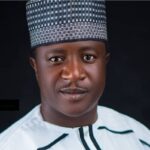 Joseph Damian
Nigeria
Joseph works for the Our True Voice project as a community engagement officer to support reporters in Nigeria. He also writes articles drawing on the issues reporters share.
In many countries around the world, marriage before the age of 18 is a violation of fundamental human rights of children. But in Nigeria, child marriage is still very much a big problem. The country has one of the highest child marriage prevalence rates in the world with an estimated 44% of girls marrying before their 18th birthday. According to the UN children's agency, UNICEF, Nigeria records the 11th highest rate of child marriage globally.
Defined as marriage before the age of 18, child marriage is a problem with
multifaceted dimensions. Apart from its micro consequences on fertility, health, and
wellbeing, child marriage has far-reaching socioeconomic and sustainability effects.
As an outcome of child marriage, births increase, and population explosion
undermines the government's ability to effectively plan and mobilize resources for
sustainable development.
Unfortunately, the coronavirus pandemic has worsened what was already a bad
situation. During this outbreak, families have struggled to survive and many
breadwinners have lost jobs and other means of livelihood. The overall impact has
been felt by women and children. Girls in particular are being exposed to increased
risks of sexual exploitation and abuse. Before the coronavirus pandemic, more than
100 million girls were expected to marry before their eighteenth birthday. Now, up to
10 million more girls will be at risk of becoming child brides as a result of the
pandemic, UNICEF says.
During this Covid-19, parental care has been lost due to death, illness, or separation. Therefore, some of the affected children are forced to take on parental roles to fend for the family. In these extreme situations, children as young as 15 are given into forced marriages so that their families can access funds from the family of the groom to enable the girl and her family to survive. In 2016, the charity Save the Children International conducted an analysis which showed that special attention needs to shift to the girl-child if rapid progress is to be expected in Nigeria.
Many factors are known to be contributors to this situation. Top among the list is
poverty. In Nigeria, culture and traditions and a lack of knowledge on the inherent
dangers of child marriage are also key players. The perception that marriage provides 'protection', family honour, social status etc., also contribute to this problem. The current General Households Survey conducted by the State Bureau of Statistics in Nigeria estimates that 39% of girls are married before they turn 15 in Kaduna State.
According to this finding, an additional 30% of girls in Kubau and Kudan local
government areas (LGAs) are also married before the age of 15. This goes a long way to explaining why domestic and gender-based violence is on the rise in most parts of the country. The research suggests that a disturbing 73% of women in Birnin Gwari LGA and 0.4 per cent in Zaria LGA are in favour of a man beating a woman. Equally worrying is a 49% prevalence rate of female genital mutilation (FGM) in Makarfi LGA and 34 per cent in Giwa LGA.
The fight can be won, but the challenges are many.
Child marriage often compromises a girl's development by resulting in early pregnancy and social isolation, interrupting her schooling, and limiting her opportunities for career and vocational advancement. One of the negative impacts
our reporters have observed is most of the girls end up with difficult health
conditions. For instance, when giving birth, premature girls face a lot of difficulties as
their bodies are not physically ready for pregnancy or labour pain. Most of them end
up in forced delivery and they end up with vesicovaginal fistula (VVF).
Early child marriage has hindered many young girls from achieving their full potentials and has increased risk of violence, neglect, and exploitation among other effects. To discourage the practice, On Our Radar's network of community reporters on the Evidence and Collaboration for Inclusive Development (ECID) project, embarked on a community education campaign. Some of the reporters would call women in their communities, teach them about the dangers of child marriage and encourage them to send their children to school.
ECID is a data-driven project that contributes to reducing poverty and improving the wellbeing of over 200,000 marginalised people including adolescents (boys and girls), people with disability, and poor rural women in Nigeria. The project aimed to support civil society, marginalised groups, and the government to collect and use data as evidence for effective engagement and participation in decision-making. The ECID project has trained volunteers known as community reporters to report on development issues from their communities and share community insights through an innovative and interactive technological platform called Radius.
In Nigeria, it has been the cry of many states that the child right act is implemented.
Although some measures have been put in place by child rights advocates, civil
society organizations, more needs to be done. Using religious and traditional leaders
to pass down messages to their members in communities and worship places is a
key area of intervention. In Kaduna state, the ECID project partners have been doing
just that-engaging with religious leaders because the people believe and act so
much on what these leaders preach. Using these community approaches to address
the issue of child marriage is a strategy that has worked perfectly at the grassroots level through the reporting of On Our Radar's community reporters.
What needs to be done to address this problem
In Nigeria, implementation of the Child Right Act (2003) has been beset by
multidimentional setbacks and one of the states, Kaduna, were the ECID project is
being implemented is known for increase in cases of child marriage. To help fight
against this problem, community reporters in Makarfi local government of Kaduna
state are creating awareness by educating communities about the negative effects of
early child marriage and making referral to appropriate authorities where cases of
arranged child marriages are suspected.
According to a female community reporter from Tudun Wada Ward in Makarfi local government area of Kaduna state, child marriage is a practice that has been in existence over time. Parents will mount pressure on a girl to bring home a man for them to see and accept so that the man will marry her. In the case where the girl doesn't bring a man to her parents, the parents will forcefully bring a man for her to marry or threaten to give her out in marriage for free.
A trained community reporter under the ECID project mentioned these as some of
the ways to address early child marriage.
'What I think causes early marriage among girls is mostly in the villages or rural areas. This is due to a lack of education from both the parent and children. For these reasons, the community needs to focus on behaviour change around social and cultural practices that promotes early child marriage. This then means that there is a need to use religious gatherings, social events, and even during weddings to speak against child marriage.'
Stronger policies and robust implementation of these policies can also help. Section III (23) of The Child Rights Act of 2003, set the national legal minimum age of 18 years before a child can be given into marriage. But, for the policy to be effective, state legislatures will need to take necessary steps to make things happen. Another focus will be in the implementation of the Universal Basic Education with special emphasis on the girl child.
The Universal Basic Education Act mandates that every child attends free education, which will also serve as a key step towards ending early marriage. Government must ensure that all costs related to school attendance, especially for girls, are removed. The situation is even worse in rural settings, where culture and tradition dictate the way of life. There has been low or no literacy in the rural settings and child marriages are associated with norms, attitudes, social and cultural beliefs mostly found in rural communities.
Government development programmes at the local government level are highly needed to promote change in attitudes and practices, including programmes that offer life skills, literacy, health information and social support.
Joseph Damian is the Evidence and Collaboration for Inclusive Development (ECID) Community Engagement Officer based in Nigeria. He co-produced this story with Our True Voice's community reporter, Rachael Yohanna, who was reporting on this issue in her community.