ECID community reporter mobilises funds on social media to redeem hospital bills of desperate couple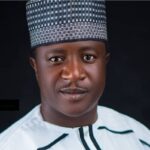 Joseph Damian
Nigeria
Joseph works for the Our True Voice project as a community engagement officer to support reporters in Nigeria. He also writes articles drawing on the issues reporters share.
One objective of the Universal Health Coverage (UHC) is the provision of healthcare benefits to all members of the population. A cardinal point of achieving this is the provision of financial risk protection while accessing basic healthcare services.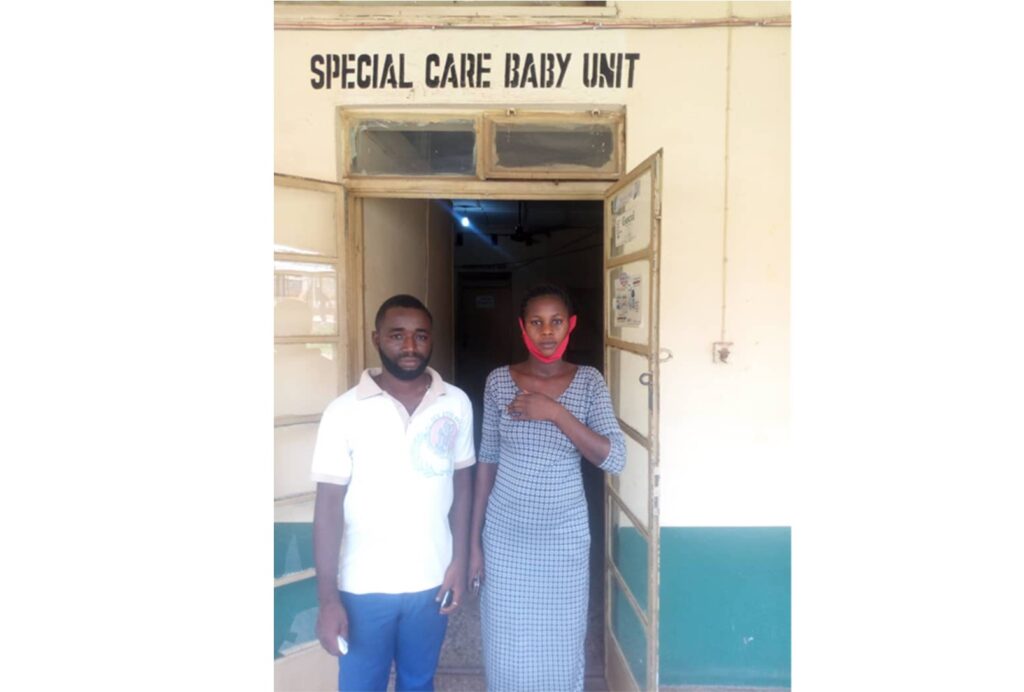 Like other states and local government areas in Nigeria, equitable access to affordable and quality healthcare is a great challenge.
For many families, payment of hospital bills is impossible. Some mothers have had to sleep on the corridors of hospital floors because they could not afford expensive hospital beds or could not pay bills that allow them to be discharged.
This was exactly the case for Dauda and Grace Friday. The couple, who reside in a remote community in Isu Anoucha, on the outskirts of Awka, north local government area of Anambra state, could not afford the bills to get their newly born twins from the intensive care unit (ICU). As a result, the mother, Grace, was forced to pass the night on the hospital floors to be able to breastfeed her babies because doctors could not let her stay inside the ward.
The couple live with their three children in a makeshift single-room apartment. They were recently blessed with twins but the journey to delivering the babies was not a happy one. Grace used to visit a nearby health care facility in Ogbuno for antenatal care. Her husband, Dauda, rides a tricycle, popularly known as keke, while Grace is a hairdresser. But the income of the couple was always not enough to afford Grace good healthcare during pregnancy. The treatments she received at the facility were not enough to save her from giving birth to premature babies. In particular, the challenges associated with basic healthcare services in poor communities in Nigeria meant that Grace's situation was one to worry about. After giving birth prematurely to twins, Grace's babies were put in an incubator.
For many poor Nigerians, like Grace and her husband, health insurance and access to quality care come with huge financial implications. Unsurprisingly, many families are suffocated financially, and they are often left without money to even pay bills before they are discharged from treatment centres. Grace and her husband faced the same fate.
Out of pocket expense – the unforeseen emergency
On arrival at the tertiary facility, the twins were moved to the intensive care unit (ICU) and placed on life support in an incubator. When the babies were finally stabilized, Grace and her husband had no money left to pay the hospital bills. As a result, the hospital could not discharge the twins from the ICU. Instead, the mother was asked to stay outside the treatment ward in order to be able to feed her babies from time to time. Unable to pay the bills and unable to be with her children in the ward, Grace's only choice was to continuously pass the night on the floor of the hospital corridors.
Grace's situation immediately became the talk of the day. While she and her husband struggled to pay the bills to secure the release of their newly born babies, a community reporter, trained by the Evidence and Collaboration for Inclusive Development (ECID) project, sought to raise funds to secure the discharge of Grace and her babies from the hospital. Rachael Yohanna, the reporter, heard about Grace's plight and sought to find a way to help. She stepped in to support members of her community.
The remedy
As a trained and passionate community reporter, Rachael took action to inform other well-meaning groups to join her in the fundraising to support the couple hospital bill. With COVID-19 impacting on society, Rachael was unable to move around but still able to use social media platforms like Twitter and WhatsApp groups, friends, and well-wishers to raise funds to support payment of the hospital bills. That was knowledge gained through her training as a community reporter using digital media. Because she was trained to report on development issues in her community, Rachael used the knowledge to report on the issue and mobilise her networks to discuss how best to support the family.
The couple has finally returned home and is doing well. The couple is very excited about the reporter and has kept calling and sending SMS to appreciate the support. The couple spent 6 weeks in the hospital before they were discharged. The community reporter has continued to receive support within and outside the community and ensure she gets it across to the couple.
'When I was feeling completely helpless. God sent you to help me. You have extremely supported us through this difficult time. I can never thank you enough for all the things that you did for my family. Your constant effort to make us happy is highly appreciated. Thank you so much for support spiritually and financially.'

Dauda F. Daniel
Joseph Damian is the Evidence and Collaboration for Inclusive Development (ECID)  Community Engagement Officer based in Nigeria. He co-produced this story with Our True Voice's community reporter, Rachael Yohanna, who was reporting on this issue in her community.
About ECID Reporters
ECID is a data-driven project that seeks to contribute to reducing poverty and improving the wellbeing of marginalized people in Kaduna and Anambra states of Nigeria. The project seeks to improve the wellbeing of three groups that have been identified as the most marginalised; adolescents (boys and girls), people with disabilities, and poor rural women living in hard-to-reach communities.
Selected volunteers are trained as Community Reporters to amplify the voice of those who are marginalised to increase the effectiveness of civil society and create greater responsiveness amongst duty bearers through harnessing the potentials offered by digital evidence. The reporters are trained in basic journalist skills such as micro reporting, safeguarding, mobile phone security, digital media, and interviewing skills.