Illegal urban farming in an era of COVID-19, Sakubva residents in Zimbabwe cry for mercy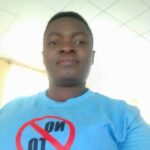 Prudence Sauriri
Zimbabwe
Reporting topics:
Agriculture, livelihoods, water
The slashing of maize crops ready for harvest in countless little fields dotted around the city of Mutare by city council employees is now a perennial event that not only draws tears from the affected citizens but also questions the council's desire to assist the less privileged in the community, especially during the Covid-19 pandemic.
Mrs Chirara is a Sakubva Ward 1 resident whose little maize field was slashed to the ground by council workers just two weeks before harvest. On her field, she grows maize, sweet potatoes, and sugar beans. She says the produce greatly boosts her family's food stocks for the entire year. Hers is a story shared by many in this high-density suburb.
The Covid-19 pandemic has resulted in diminished household incomes because of job losses and salary cuts. The country's food insufficiency was further exposed by the Covid-19 pandemic with the actions of local authorities such as slashing of maize crops in urban areas exacerbating an already desperate situation.
For many like Mrs. Chirara, urban farming was their Plan B but the city authorities had ideas. Residents say the city's bi-laws are rigid and that shows that the authorities are detached from the people and their realities. The authorities chose to exercise the law and not engage the residents despite the residents reported having paid fees to be allowed to do urban farming.
The silver lining to the council's deed is that the sweet potatoes and sugar beans plants were not uprooted meaning that the residents can still salvage something after all. But residents say the actions of people they elected to office show that they do not care about the plight as they harass them using colonial legislation that is not in sync with current events.
Sakubva residents have called on the council officials to have a human heart and understand their plight. They say the city council should allow the residents to engage in urban farming and find creative ways of levying residents engaged in urban farming. 
This article was written by ECID's Community Engagement Officer Michito in co-production with Our True Voice community reporter, Prudence Sauriri, who was reporting on this issue in his community.