My experience working with community reporters in Zimbabwe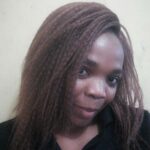 Michito Mudimba
Zimbabwe
Michito works for the Our True Voice project as a community engagement officer to support reporters in Zimbabwe. She also writes articles drawing on the issues reporters share.
It was a quiet Monday morning and my day started slowly. I had just started work as a Community Engagement Officer on the ECID project with On Our Radar. From day one, I was fascinated by the nature of my job-working with reporters in the 4 districts of Zimbabwe – Binga, Mutasa, Lupane and Mutare. What even excited me more was the idea that I would be helping to amplify voices of the marginalised (women and girls, ethnic minorities and people living with disabilities or HIV). Because I am also from a minority tribal group in Zimbabwe, this job instantly challenged me, but it also fascinated me because it did offer real possibilities of contributing to change. As a Community Engagement Officer, I work with 36 reporters in Zimbabwe. The reporters are trained by On Our Radar in basic journalism skills and citizen reporting. They are trained on how to conduct interviews, sourcing stories and uploading contents on a microsite using their mobile phones. My job includes checking-in with the reporters regularly and responding to all reports that are submitted every week. I also encourage more engagement on the Radius platform and highlight stories of change to the wider project team. I respond to queries and escalate issues for the attention of the entire team.
The lessons learnt
Since I started working with the reporters, I have learnt quite a lot of things which have added value to both my personal life and work experience. Coming from a marginalised tribal group in Zimbabwe, this work has enabled me to learn, feel and understand the experiences of other minority groups in different districts across the country. What touches me most about this work is comprehending some of these stereotypes and how they tend to play out. Some examples are connected with issues of illiteracy and people not being able to compete in the job market. I have learnt that the patriarchal nature of our society is also to blame and is the same across the whole country. What only differs is the culture and tradition of people in these districts. Despite the diversity of cultures, some of the issues that the marginalised people face in Zimbabwe are similar. For example, women in Binga, like elsewhere in Zimbabwe, are victims of gender-based violence due to the patriarchal nature of society. Where then can they run to? Who will speak out for them if society abuses them?
Despite the fact that my work is mostly online, I have developed visual images of what the districts I work in look like. The training that the reporters got has allowed them to collect the vital bits of information during interviews as they ask necessary questions and do great follow-ups as well. Most of the reports have been answering all the basic elements of journalistic and citizen reporter reporting: Who, What, Where, When and How during the interviews. This has allowed me to understand the different skill sets and quality of reporting coming through from the various reporters across the different districts. It has been quite interesting interacting with these reporters and getting to know some at a personal level. Through their reporting, these reporters are really amplifying the voices of the voiceless. In some cases, reporters use their lived experiences to relate with the stories of those they interview.
Some of the reporters are people with disabilities and some have close relatives who have disabilities. I have had the chance to read their reports as they speak out on how these groups are marginalized and discriminated against by society. People in the districts, where the ECID project covers, really appreciate the project because they believe that it has contributed to changing societal perception about persons with disabilities. By giving a voice to the voiceless, persons with disabilities are now getting employed unlike before when the project was not in existence. One of the reporters, Twinnet Ncube, from Lupane District is now employed as a Ward Coordinator under the Ministry of Women Affairs, Community Small and Medium Enterprises Development. According to her, this is the first time of getting formal employment in a government ministry.
There are also challenges
I have also experienced some low moments doing this job. A common challenge that cuts across for all reporters is their inability to concentrate on one assignment. I have observed that the reporters tend to expand on a given reporting challenge to cover other issues happening in the district. While this can be tricky sometimes, it also highlights an important insight into what reporters consider relevant for their communities. The reporters want to report on stories that they consider critical to the survival of their communities. Therefore, they tend to shift attention towards reporting on what they are passionate about without having to strictly follow a weekly challenge. I tend to give them the latitude and necessary support that will help them cover some of the good stories they generate for themselves. For instance, while focusing on the unavailability of safe drinking water during COVID-19 lockdown as a weekly challenge, the reporters in a given location may be interested to talk about the patriarchal nature of their community and its implications for women and girls. In such a scenario, I guide them to carry on with the reporting of their choice without necessarily discouraging them.
Proximity also plays a role in this. As with any human, one naturally gets emotionally attached to the subject matter affecting the livelihood and survival of their community than they would with issues from afar. For the minority groups, for instance, reporting on stories they consider important but society often tends to ignore them, is crucial for raising awareness, equality, and self-dignity. Moreover, reporters always have expectations and there is a need to manage these expectations. If not, the reporters could be distracted and this could severely affect their contributions. This also stems from the fact that reporters have different levels of understanding and my job calls for a thorough appreciation of these different dynamics. A final challenge has been meeting deadlines. It has been incredibly hard getting needed information from the reporters in time. As a consequence, work that usually needs to be done for a particular week, ends up being postponed to the following week in order to get the desired outcome.
I have learnt a great deal of lessons doing this job. Now I know that changing the lives of marginalised people only begins when their confidence is built. Once confidence is built, they are able to speak for themselves and see value in their contribution towards society. All said and done, I sometimes reflect on these highs and lows, while doing this job, and say to myself what a learning curve this has been and what a difference my work is making in Zimbabwe.