Zimbabwe's education inequalities deepen due to COVID-19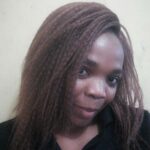 Michito Mudimba
Zimbabwe
Michito works for the Our True Voice project as a community engagement officer to support reporters in Zimbabwe. She also writes articles drawing on the issues reporters share.
This article was written in co-production with Our True Voice community reporters Bridget Munkuli, Linda Supiya and Faris Davidson who were reporting on these issues in their communities.
For the first time in 5 years, Zimbabwe recorded its worst ever Grade 7 results, with children from the poorest families bearing disproportionate hardships in adapting to online learning.
The results have been blamed on the unprecedented coronavirus pandemic forcing everyone to move to online learning. As with many other sectors, the COVID-19 outbreak disrupted children's education to a worrying proportion.
Overall in 2020 there was a 37% pass rate for Grade 7 pupils, down from 47% in 2019. Only two provinces, Bulawayo and Harare, had a pass rate of over 50%, recording 67% and 66.5% respectively. In contrast, Matabeleland North province had the worst results with only 16% pass rate, followed by Mashonaland Central at 23% and Matabeleland South on 25%. Shockingly, 88 primary schools in rural Zimbabwe reportedly recorded a 0% pass rate in last year's examination. 31 of those schools are in Matabeleland districts with the rest coming from other provinces and districts.
Why was success achieved in one area but not others?
In 2020, authorities were forced to close schools, holiday lessons were banned and learning immediately went virtual. In addition to other coronavirus induced unrests, Zimbabwean teachers embarked on repeated strike actions for non-payment of salaries. Schools had to quickly adapt a new model of teaching and learning.
School work had to be sent to pupils via WhatsApp and other online platforms. Government ran teaching radio and television programmes. But, all these attempts to rescue a fast sinking education sector culminated into a situation of huge uncertainty. Online learning in particular, came with a high cost for the poor in Zimbabwe and other parts of Africa.
For many, the poor performances of pupils in last year's exam did not come as a surprise because many towns and communities in rural Zimbabwe have little or no access to electricity and television, talk less of internet access, data or, indeed, smart phones and social media. The lack of infrastructure plus poor planning and implementation of the online learning programmes were also to blame.
The haves and have nots
The Grade 7 results of 2020 reveal the deeper inequalities that exist in Zimbabwe as children from poor families could not cope with expensive online learning. The examination outcome revealed a comparative battle between the information haves, in urban areas, and the information have-nots, in the rural areas. It was a one-sided battle between pupils in private schools, with enough resources, versus public schools, with scraps.
Zimbabwe's poor Information and Communication Technology (ICT) infrastructure also made virtual learning an uphill battle. Like in many other African countries, mobile data is expensive in Zimbabwe and most people buy data bundles that only allows them to browse social media but not to download videos and stream learning materials. Now, many parents say that these logistical challenges contributed to the poor performance of children.
A mother of a 15-year-old daughter, who prefers not to be named, says she could not blame the child for the poor result.
"My daughter failed her examinations, but I don't believe she is dull. She didn't have access to the online learning."
Her daughter could only manage to score 35 units, a very poor performance as per national standards.
Another parent, who also did not wish to be identified, has a son who also failed his examinations. She expected to help her son with his preparation by home schooling him, but she had to battle to put food on the table amid the loss of her job. The insights of these parents paint a grim picture of what already was a worrying situation for families in rural areas. These parents concur with the Progressive Teachers Union of Zimbabwe (PTUZ), that the radio lessons were not effective and that the disruption of classes before the lockdown meant that the children were poorly prepared to take the examination.
Could the government have done more?
In early 2020, The United Nations Education, Scientific and Cultural Organisation (UNESCO) raised concerns about children losing out on education due to COVID-19, estimating 12 million learners in South and West Asia and sub-Saharan Africa were at risk of not returning to school due to disruptions by the virus. Early and forced marriages and the lack of access to distance education were also within their concerns.
Cain Mathema is Zimbabwe's Primary and Secondary Education Minister. In a nationally televised address in February 2021, the minister raised concerns about the examinations timetable being moved from October to December, but stressed that education had to go on.
"No single person or groups of persons knew when the COVID-19 pandemic environment was going to end. Yet, the academic lives of our students had to go on"

Cain Mathema
The country's national response plan for education during this pandemic has been criticized on many occasions. The Progressive Teachers Union of Zimbabwe (PTUZ) was among the most prominent organizations to have criticised government's radio and television programmes. PTUZ was unsatisfied with the programmes and described them as ineffective. Takavafira Zhou, PTUZ's President pointed out that more than 77% of pupils had no radio and television frequency in their homes.
"Pupils in rural areas were greatly disadvantaged and this resulted in high failures,"

Takavafira Zhou
Mr. Chimusoro, another parent from Ward 26 in Mutasa, says the government was supposed to have prioritized the education of candidates in examination class by making special arrangements for them to continue with school work and finish the syllabus. All these arguments and counter arguments about the challenges of online learning draws to a contentious conclusion, that the circumstances under which the examination was written was unfair to poor communities. Pupils in cities had access to revision materials, teachers, extra lessons, and more, while those in rural areas had access to none of these.
Despite the deplorable outcome of the overall results, there was improvement in one subject area — indigenous languages. Professor Eddie Mwenje, the Board Chairman of Zimbabwe's School Examination Council (ZIMSEC), said that indigenous languages recorded high subject pass rates when compared to performances in English, Mathematics, Agriculture and General Paper. Like in 2019, the pass rate in Shona, Ndebele, Nambya, Tshivenda, Xichangana and Kalanga were above 65%, Sesotho and Tonga were at 55% and 52% respectively.
While the debate about the successes and failures of the online learning during this coronavirus period rages on, impact of the dismal performances of pupils in last year's exam will be felt for years to come.
The Evidence and Collaboration for Inclusive Development (ECID) programme aims to amplify the voices of the most marginalised to influence decision makers on providing accessible services for all.
ECID partner On Our Radar is supporting the collection of community insights through accessible technology for communities to document, gather and share experiences into the challenges and solutions to poverty that are emerging around them.